Operating from Exeter, suppling the entirety of the South West
South West Event Hire specialises in catering equipment hire and furniture hire for weddings, parties, marquee events, outside catering or conferences. 
We operate throughout the South West, delivering to Devon, Dorset, Somerset, Bath, Bristol and Cornwall. 
We stock a huge range of quality hire equipment, including wedding furniture, glassware, plates, cutlery, cooking equipment, fridges, freezers and conference furniture.
You can collect your order from our warehouse in Exeter, or we can deliver anywhere in the South West. 
We support a large number of events and our staff are well equipped to deal with your queries. 
If you are planning a special event, South West Event Hire would be honoured to supply your furniture, tableware, or catering equipment.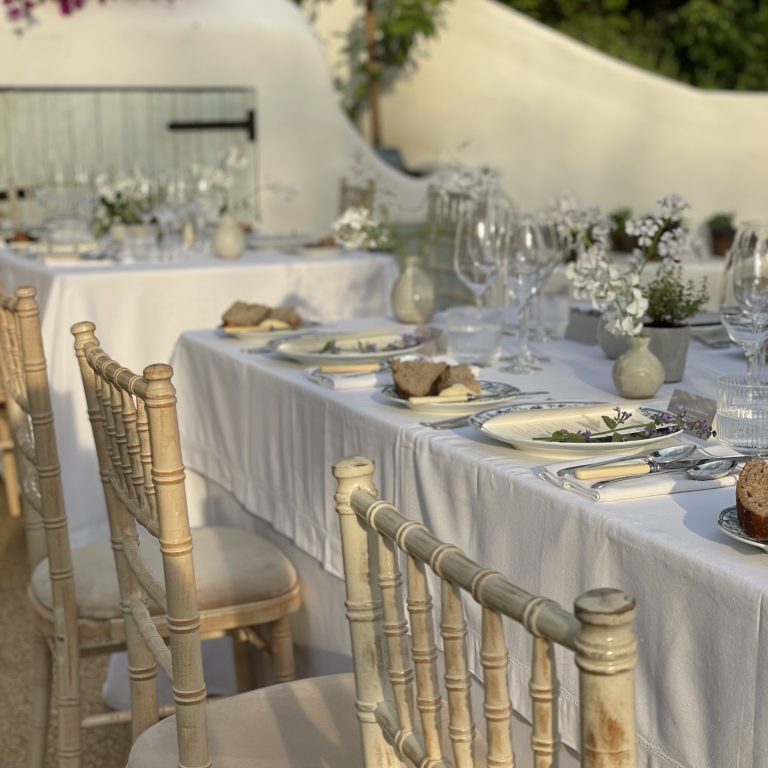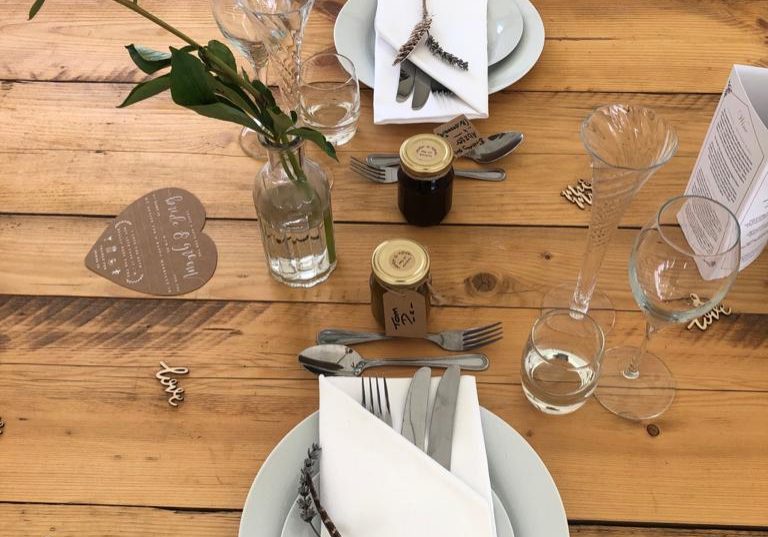 About South West Event Hire
South West Event Hire Ltd is an independently run and owned company. We care that your party, wedding or event is a success. Our focus is to support you every step of the way. Since the business started in 2005, we have built up a reputation for providing quality, great value catering equipment hire.
I just wanted to say a huge thank you again for your services for our wedding.
The day went perfectly and the hire wear was beautiful! Just what we hoped for.
Meg - October 2022
Just to say thank you very much for the great service. Especially delivering the cafetieres on the Friday.
Everything was just as we ordered and your communication and service was excellent throughout. I will highly reccomend you to anyone that asks.
Alex - July 2022
Lovely thank you for this and thank you for your lovely friendly service. I shall be recommending you whenever I can. It was a simple pick up and drop off hire, but made so easy and pleasant by you efficiency and warm service. Wonderful. All the best.
Grace Jevons Civil Celebrant - May 2022
" South West Event Hire have been the source to the majority of our hire equipment over the last 10 years.  We have formed a great working relationship with the team and they have always been friendly, helpful, accommodating and reliable. They have a vast range of hire equipment and as a catering company there isn't much that they can't provide in order for our events to run smoothly and efficiently.  Thank you SWEH and we look forward to continuing business over the years ahead".
Paul - Astridges Catering
Thank you so much for your continued help with everything and the patience.
Thank you for making everything so easy.
Kate C - June 2021
I was really impressed by the friendly language on your website. " Please ask if you have any queries, no matter how small - we would be glad to assist." It was this that led me to request a quote for a small event at my mother's house this month. Your quick responses and fair pricing are enormously appreciated.
Jason C - August 2022
I just wanted to drop a line to thank you so much for your service in provision, drop off and collection of all the things we needed to hire from you to make the occasion work. I know it was a tight turnaround for you to deliver but it was absolutely brilliant that you dropped off the stuff ar 10am, just as we arrived to set up. It led to a seamless and very unstressful day as we were able to get everything sorted just as we wished. Your ability to do this was hugely appreciated by us all. Thank you also for your forbearance when we had to change the date 4 times and well done for surviving the whole debacle when I appreciate your business basically disappeared for a year or so! We will definitely recommend your service and commitment if asked!
Angela - July 2021
You really took the sting out of hosting 20 for supper for my husband's 40th and made it simple and affordable, thank you so much.
Kiriana L - August 2022
Thank you for checking in. The service you provided was absolutely faultless, and I have already recommended you to a few other people. I hope they've contacted you?
From pick up to collection, and any request I had was met with complete and utter helpfulness. The delivery driver was a very nice helpful man and delivery and pick up was very prompt!
Olivia H - October 2021